FIND OUT HOW WE CAN HELP YOU
Discover the top benefits of hiring a property management company.
If you own a property, keeping it rented as much of the year as possible with high-quality tenants is your number one priority. Hiring a property manager can help you achieve this goal and allow you more time to relax or take care of other business and personal ventures.
LEARN ABOUT OUR ORANGE COUNTY PROPERTY OFFICERS
QUESTIONS?
SOME OF THE SERVICES THAT WE OFFER TO OUR CLIENTS INCLUDE:
Pre-Rent Vacancy
Simple Fees
Tenant Retention Plans
Extensive Tenant Screening
Rent Collection
Accounting
Maintenance Services
PRE-RENT VACANCY
Your tenants are the life of your property. If you have an empty home or apartment, that is space that is only losing you money. That's why a property manager will get to work finding you a new tenant as soon as they know a vacancy is coming.
When we receive word that a tenant is going to be moving out, we will start finding a new tenant so that there are merely days of vacancy rather than weeks or even months. Our Orange County property managers will utilize online and print ads as well as other listing avenues to make sure that your space is filled in a timely manner.
SIMPLE FEES
As with any business, it can be easy to get bogged down by hidden fees, processes, or other unexpected charges. A good property manager will actively work to keep your business, and with Lido Property Management, you can expect only simple, straightforward fees. All of the plans and pricing will be laid out before a contract is signed, and we always let you know what you are being charged for. We also never charge you for service while your property is vacant, so you can rest assured that we will be working our hardest to ensure that your building gets new tenants as fast as possible so everyone involved can profit.
TENANT RETENTION PLANS
Some tenants will not last long due to a variety of reasons. In some cases a bit of turnover is unavoidable, but having a property management company take care of your real estate will help to decrease the overall turnover, and help to keep great tenants living in your properties for long periods of time. We believe that the best way to retain tenants is to listen to them. If they have grievances, we work to quickly resolve issues before they become unsolvable or the tenant becomes too frustrated. If they have praise or good feedback, we work to improve that area even more to increase the tenant's happiness. Lido's retention plans are always looking to lower vacancy rates and improve the owner's overall cash flow.
EXTENSIVE TENANT SCREENING
You may be sensing a theme, with much of the benefits of property managers being tenant-focused, and that is because reliable tenants are the absolute key to successfully owning and managing real estate. At Lido, we know a good tenant when we see one, but that is only because we are continuously working to perfect our screening program.
Prospective renters must:
Complete an application
Verify employment
Provide rental history
Show credit history
Until these screenings are passed, we will not share results with you. We want you to find the best tenant possible, and we do everything we can to help you make an informed decision.
RENT COLLECTION
One of the best reasons to hire a property management company is to receive help in collecting rent from your tenants. Our Orange County team accepts direct deposits, credit cards, and other single payment options, so paying rent is easy for all parties involved. If a payment is late, we will follow up with calls, texts, letters, and personal visits if it is necessary. Once the rent is collected, we will mail you a check or directly deposit it into your account. The payment process can be overly complicated, but we always want to make it simple for you. This is your income, and we want you to be able to stop worrying about not receiving it monthly.
ACCOUNTING
Taxes and accounting become more complicated when you own and rent a property, but our expert team makes sure that you are cared for. We give you monthly reports for:
Rents
Disbursements
Property history
Tax information
And any other type of report you may require
With this info, you can keep track of your investments without worrying about having to make complex spreadsheets or obtaining tax info — we do all of that for you!
MAINTENANCE SERVICES
Eventually something in your property will break. Without property management, it is left to you to receive midnight calls about broken pipes and emergencies. But when you work with Lido Property Management, you will never have to worry about maintenance again. We offer a 24-hour maintenance service for our tenants, and make it easily accessible with an online form and hotline.
Utilize Our Experts
Depending on your situation, you may not know the area where you own a property very well. Whether you are from across town or across the nation, it is important to have a property manager that knows the area. With decades of experience in Orange County, Lido Property Management's property officers know what they are dealing with. When it comes to setting rent, methods to find a great tenant, and other daily activities, we cannot be beat. We make it a point to be fully informed about all laws, procedures, and more, so we can provide you with the best services possible. We want you to be able to focus on other matters in your life, so we will take care of everything! We can handle anything from homes to large apartment complexes, so get in touch with our team today to learn more about us or to get started with your property.
MATTHEW SMITH
P (714) 865-0519
E matthew@lidopropertymanagement.com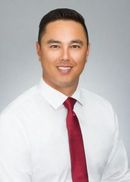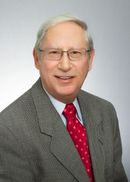 MIKE MATTSON
P (949) 697-1809
E mike@lidopropertymanagement.com