Frequently Asked Questions
Lido Property Management currently manages multi-family apartment complexes throughout Orange County. Lido's client base is widespread and we have long-term clients with family trust ownership as well as many institutional level clients who are based nationwide.
QUESTIONS?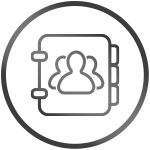 ABOUT RESIDENTS
---
Q. HOW DO YOU SCREEN PROSPECTIVE RESIDENTS?
A. Potential residents of Lido Property Management go through a rigorous screening to determine if they will meet the rental qualifications for each individual property. Aspects such as overall income, credit history, and past evictions are all considered to ensure residents will be the right fit for each unit.
Q. WHEN YOU FIND AN APPLICANT FOR MY PROPERTY, HOW DO YOU QUALIFY THEM?
A. Each adult applicant is required to fill out an application which will describe their employment and residential history, credit information, and other general information which will be useful while deciding if the candidate is ideal for your property. Upon each application submittal, copies of current government-issued IDs are taken, and a credit report is run for each adult and/or co-signer that applies.
Q. WHAT DOES LIDO USUALLY LOOKED FOR IN RESIDENTS
A. It is imperative that Lido Property Management looks for applicants who make good, long-term residents. After going through a rigorous vetting process, we ensure that we only accept financially responsible residents, thus resulting in a steady stream of income for your property.
Q. WHAT DOCUMENTATION IS REQUIRED FOR RESIDENTS?
A. Residents must produce a current government-issued ID (driver's license, state ID, passport, or military ID). Copies are kept securely on file during the length of the resident's stay. If roommates need to be updated during the length of stay, the lease is updated, and the new resident IDs are added to the resident file.
Q. WHAT IS THE LENGTH OF THE AVERAGE TENANCY?
A. Just like where you choose to live and for how long, a resident's stay is never a precise amount of time. Each resident is initially bound for a 12-month lease, and then may choose to go month-to-month after that period of time, or they may choose to re-sign their 12-month lease. Should a resident choose to break their lease before the end of the 12-month period, they may be at risk of incurring fees. Each break in the lease is handled on a case-by-case basis.
Q. WHAT IS YOUR EMERGENCY NUMBER OR AFTER-HOURS NUMBER?
A. In the event of an emergency, please first dial 911 if it is deemed necessary. For an after-hours maintenance emergency, you may reach a Lido Property Management representative by dialing (619) 991-7268.
Q. WHAT IS YOUR PET POLICY?
A. Pet policies vary from property to property, and depend upon the building owner's specifications. It is best to first ask the property manager to see what the specific policy is for that building or unit. If pets are accepted, a pet deposit will need to be collected. Additionally, pet rent will be collected per month along with your normal monthly rent for that unit.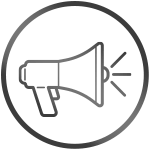 MARKETING
---
Q. HOW DO YOU MARKET YOUR RENTALS?
A. Lido Property Management uses a variety of marketing techniques. All of our current units that are available for rent can be found on our website, which is updated daily. Other means of advertising include a combination of more than 35 apartment rental websites.
Q. HOW LONG WILL IT TAKE TO LEASE MY PROPERTY?
A. We do everything in our power to make sure that each unit gets (and remains) rented at top-dollar with as little down time as possible. We know that keeping your properties at maximum capacity is imperative to reaching your financial goals.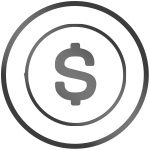 PRICING
---
Q. WHAT FEES ARE ASSOCIATED WITH HIRING YOU AS MY PROPERTY MANAGEMENT COMPANY?
A. At Lido Property Management, our desire is to always treat your property as if it was our own. Boasting a team of trained regional property supervisors, property managers, accountants, and more, we are equipped to keep your assets safe, profitable, and secure. Contact us today for more information.
Q. HOW AND WHEN DO YOU DISBURSE PAYMENTS TO YOUR OWNERS?
A. We work with the owners to create a payment schedule that is right for you.
Q. HOW QUICKLY DO YOU PROCESS THE RENT STATEMENT TO PROPERTY OWNERS?
A. Our team processes rent checks and money orders the business day they are accepted; ensuring that cash flow for your property is always present.
Q. HOW MUCH WILL MY INVESTMENT IN PROPERTY LEASE FOR?
A. Needless to say, this is a case-by-case basis as each property is completely unique. Factors such as building location, unit size, amenities, and so much more vary depending upon the property. Lido Property Management takes the current cost of each unit into careful consideration and creates frequent market surveys to compare similar properties within the local area.
Q. HOW DO YOU DETERMINE THE BEST RENT FOR MY PROPERTY?
A. We perform regular market surveys for each of our properties. Lido Property Management takes into account aspects such as square footage, location, amenities, date of last remodel, and more to determine how our properties rank compared to others within the same neighborhood.
Q. WHO PAYS FOR DAMAGE BY THE RESIDENT?
A. Upon signing a lease, a resident must additionally submit a security deposit for the unit. This not only is held in case of resident suddenly moves out in the middle of their lease, but this is also used for cleaning fees and/or potential damages done during the resident's stay. Essentially, any damages that are done by the resident to said unit are paid for by the resident.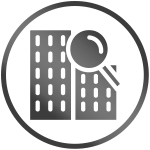 ABOUT THE COMPANY
---
Q. WHERE DO YOU MANAGE PROPERTIES?
A. Lido Property Management currently manages multi-family apartment complexes throughout Orange County. Lido's client base is widespread and we have long-term clients with family trust ownership as well as many institutional level clients who are based nationwide.
Q. WHAT PROPERTY MANAGEMENT EXPERIENCE DO YOU OFFER?
A. Our goal is to oversee the day-to-day operations of each and every asset as if it was our very own home. We strive to provide service, integrity, trust, and profitability to all our clients. Lido's key personnel have extensive experience in multi-family property management. Their strong points range from due diligence, inspection services, aggressive rent maximizations, resident retention, screening, and renovation projects. It is imperative to the operations of your asset that the staff at your property is ready, willing, and able to serve all clientele.
Q. WHAT DO PROPERTY MANAGERS DO?
A. Property managers have the key role of making sure your property is updated, safe, and profitable in every way. Our property managers work hard to ensure your residents are happy, that the property is following codes and regulations with the city, and we make sure that your asset remains profitable. We take the time to make informed decisions about everything like repairs, rent increases, screenings, and more. Essentially, Lido's property managers are not only knowledgeable themselves, but they handle each situation with care and thought. Whether it's collecting monthly rents, overseeing unit repairs, communicating with residents, and more, our team has what it takes to get the job done.
Q. HOW OFTEN WILL I HEAR FROM MY PROPERTY MANAGER?
A. Communication is dependent upon residents, project statuses, and more. Simply put, property owners can hear as much or as little as they want at any given time. You can reach us on our cell phone, office phone, or email.
Q. WHY SHOULD I CHOOSE YOUR COMPANY INSTEAD OF ANOTHER?
A. We pride ourselves in setting our company apart from the competition. We strive to stay at the top of our game, and remain up-to-date about area trends, market surveys, laws, and codes. We also aim to create open communication with residents and meet all of your wants and needs. Lido Property Management is a reputable company, managing properties throughout Orange County. Contact us now to learn more or to have us start managing your property!