LIDO PROPERTY MANAGEMENT WILL HELP PROTECT YOUR INVESTMENTS!
Learn About Our Management Services In Orange County
At Lido Property Management, our number one priority is to protect our owners' investments, and to provide superb living environments for our tenants. Sit back and relax while we handle your property's needs. With Lido Property Management by your side, you can enjoy peace of mind as we handle the day-to-day needs of your properties and tenants.
QUESTIONS?
REACH OUT TO LEARN MORE ABOUT THE FOLLOWING:
Pre-Rent Vacancy
Simple Fees
Tenant Retention Plans
Extensive Tenant Screening
Rent Collection
Accounting
Maintenance Services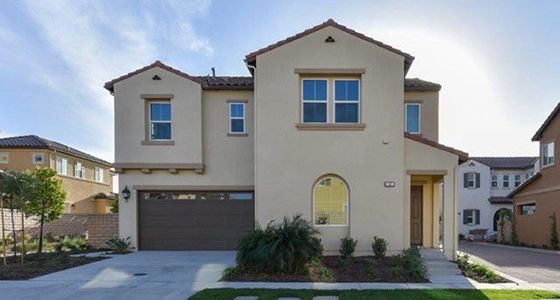 PRE-RENT VACANCY PROGRAM
Once you receive notice that your current tenant will be moving, we will get to work immediately to fill the vacancy. Our goal is to have a deposit in your account from your new tenants before the property is even cleared. We want to avoid as much vacant time as possible. Through advertising online and in print, we are able to find a suitable match for your space.
SIMPLE FEES
At Lido, our pricing is competitive and straight forward. We tailor each of our management plans to suit your specific needs. There is never any setup or hidden fees, and we don't charge you while a unit is vacant. Please call us at (714) 956-0235 to get a quote from our team of Anaheim property management experts.
TENANT RETENTION PLANS
Your property may have a high turnover rate, but we are here to address that issue. We believe the best way to retain good tenants is to listen to their grievances, and quickly solve the issues before they turn into unsolvable or irreparable problems. Our approach is both professional and economical, allowing us to lower vacancy rates while improving your cash flow.
EXTENSIVE TENANT SCREENING
All prospective tenants must complete an application. Afterward, we verify their employment, rental history, and credit history. If an applicant passes our initial screening, we'll share our results with you to help you make the best, informed decision.
RENT COLLECTION
Whether your tenants want to pay by direct deposit, credit card, or single payment options, we make collecting rent money easy for all parties involved. Plus, we follow up on late payments with calls, texts, letters, and even personal visits if necessary. As an owner, we can either mail you your monthly check, or deposit it directly into your bank account.
ACCOUNTING
We prepare monthly reports for you to show rent and any disbursements that have been made. We include property histories, tax information, and any other reports you request so you can keep track of your investment with ease.
MAINTENANCE SERVICES
We offer 24-hour maintenance services to tenants. We make it easily accessible to them and include an online form and a hotline, so they are always taken care of. There is someone on-call at all times to handle emergencies.
Get in touch with us today to learn more about what we can do for you and your property!